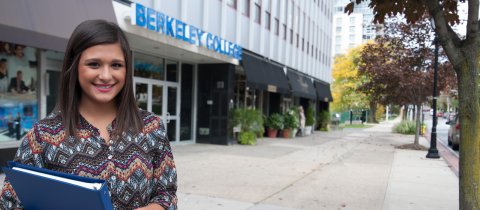 Welcome to Student Development and Campus Life
Student Development and Campus Life (SDCL) at Berkeley College works to provide a safe and secure environment that fosters students' intellectual, psychological, physical, social, and professional development. A diverse range of programs, activities, and services are designed to enhance the student experience.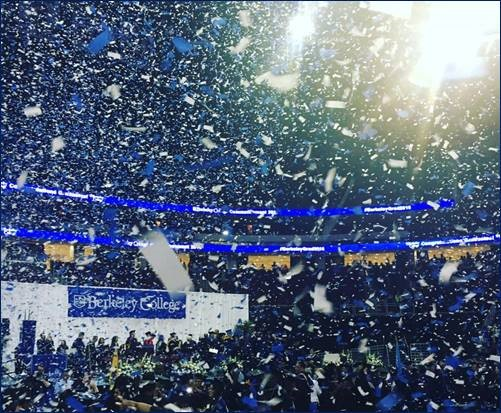 Commencement 2020 update due to Coronavirus (COVID-19) outbreak:
President Michael Smith often says "Commencement is the best day of the year'' on the Berkeley College calendar. It's the reason why we close our campuses each year to allow faculty and staff the opportunity to see firsthand why we work so hard for our students for the other 364 days. It is therefore with disappointment that we announce the necessary decision to not hold Commencement at the Prudential Center on Friday, May 8, 2020. This decision was made in accordance with social distancing guidance from the Centers for Disease Control and Prevention (CDC) and New Jersey Governor Phil Murphy's directive to further limit large gatherings for the foreseeable future. The Student Development and Campus Life (SDCL) team is evaluating alternative options for Commencement in order to properly recognize our graduates on their remarkable accomplishments. We will keep you updated as these plans are finalized. Updates will be sent electronically and posted on this page. Understandably, we, along with you are saddened by this turn of events, but the safety of our students, faculty, and staff continues to be our most important consideration. For up to date information, continue to check the commencement web page.
Student Handbook

Student Handbook
Know your rights and responsibilities as a student.
Welcome to the start of a new academic year! Whether you are just beginning, at the midway point, or close to graduation, college is a time for embracing new experiences, overcoming obstacles, and achieving your goals. I hope that throughout your time here at Berkeley College you will be committed to excelling academically, getting involved, and making the most of the many people, services, and resources that Berkeley offers.

Student Rights and Responsibilities
Student Conduct
Students are expected to abide by all public laws; to comply with the policies, procedures, and rules of the College; to obey any lawful directive of an authorized member of the Berkeley College faculty or administration; to provide true and complete information to the College when called upon to do so; to promote the safety of the College community; and to demonstrate a positive attitude, diligence, and courtesy toward faculty, staff, and fellow students.