Commencement Speaker: 'Take Advantage of Every Opportunity'
FIRST-GENERATION COLLEGE GRADUATE
AND 2022 BERKELEY COLLEGE COMMENCEMENT STUDENT SPEAKER
ENCOURAGES STUDENTS TO 'TAKE ADVANTAGE OF EVERY OPPORTUNITY'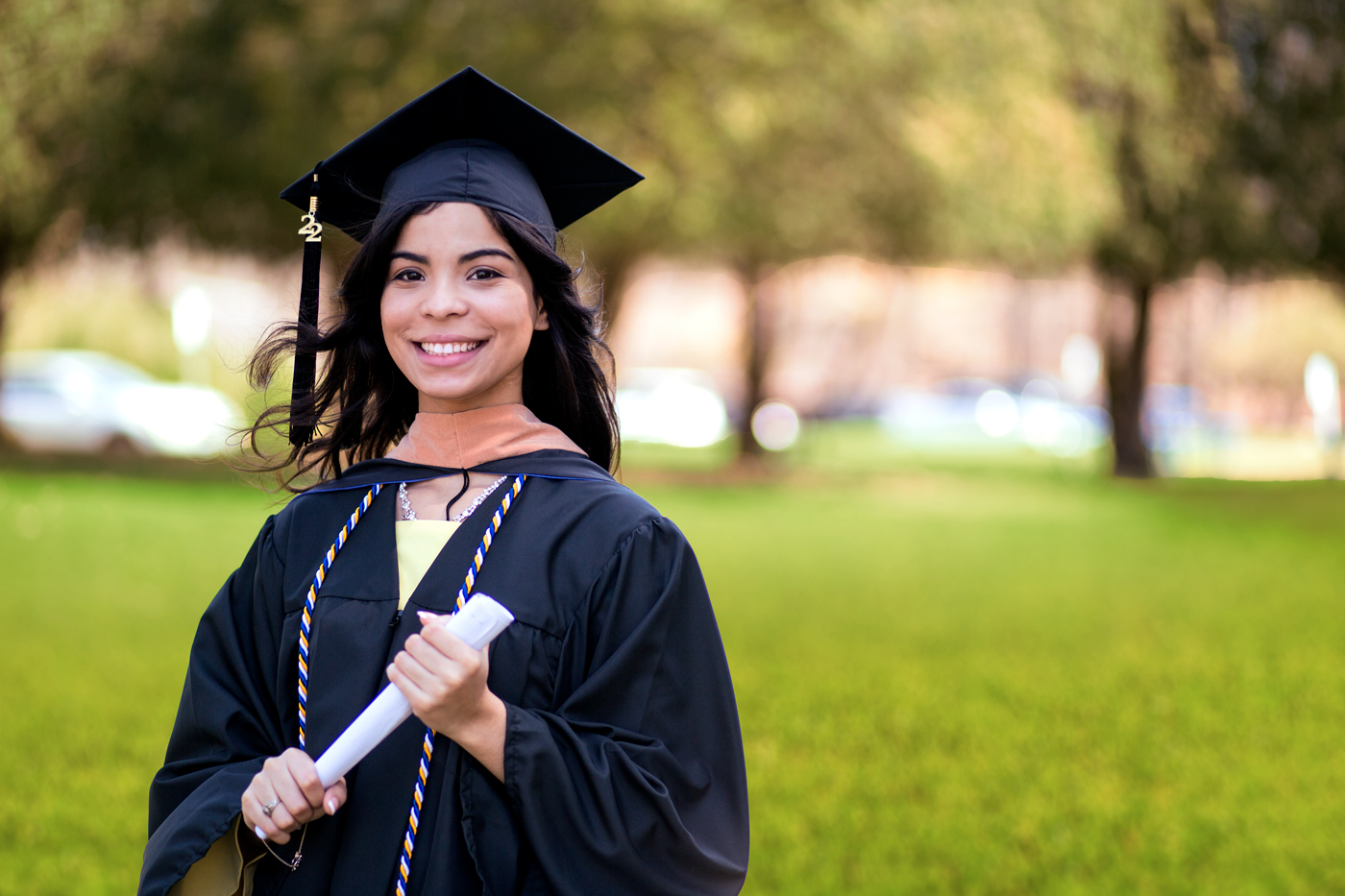 Commencement Interviews: For more information on Berkeley College Commencement speakers, honorees and available interviews, click here.

"Take advantage of every opportunity given to you." That is Nallely Inoa's advice to college students striving for their degree. 
Inoa, a first-generation college graduate, did just that during her time at Berkeley College. The resident of Paterson, NJ, completed her Bachelor's degree in three years while participating in numerous clubs, an internship, the Berkeley College Honors Program, and more. 
"Finding motivation every semester after our short breaks was tough, but I always remembered that I'd be graduating an entire year in advance," said Inoa, who completed three semesters of work each academic year. 
A child of parents from the Dominican Republic, Inoa, age 20, said her mother and father moved to the United States to escape poverty. "They wanted to provide better lives for me and my sister. I strived for success to make both my parents proud," she said. 
While Inoa credits her parents with working hard work to provide her the opportunity to pursue higher education, she said a college degree helps break the cycle of poverty for first-generation college students and their families. 
Inoa will serve as Student Speaker during the Berkeley College Commencement ceremony on Friday, May 13, 2022, at Prudential Center in Newark, NJ. In her remarks, Inoa will share her experiences with being a part of the diverse 1,400-member class of Berkeley College graduates. 
Inoa will graduate with a Bachelor of Fine Arts in Graphic Design with a 4.0 grade-point average. During her time at Berkeley College, she served as a Peer Tutor in the Center for Academic Success, and as an intern with the Office of Communications and External Relations, where she gained hands-on experience in her field. As she begins her career, Inoa hopes to do a "dive deep" into graphic design, with a long-term goal of becoming a creative director for a business that inspires her. 
Patricia Cowan, a professor in the Berkeley College Honors Program, said Inoa is always willing to go beyond what is expected, helping her classmates and embracing leadership opportunities. 
"The best thing about Lee is her confidence in herself," Cowan said. "She is beyond capable and she knows it – but it is not arrogance. It is truly a characteristic missing in many talented students." 
Inoa quoted actress Kerry Washington as her inspiration: "Your life is your story, and the adventure ahead of you is the journey to fulfill your own purpose and potential." 
"It reminds me to always seek out the best in my potential, as well as to never give up on my hopes and dreams," Inoa said. 
About Berkeley College 
Berkeley College, founded in 1931, is a career-focused institution accredited by the Middle States Commission on Higher Education that offers students Master's, Bachelor's, and Associate's degree and Certificate programs in more than 20 career fields. The College also offers continuing education programs to enhance career credentials. 
Berkeley College has campuses in Midtown Manhattan, NY, and in Newark, Woodbridge and Woodland Park, NJ, with more than 4,000 students enrolled. In addition, Berkeley College Online® serves a global population. U.S. News & World Report has named Berkeley College among the Best Colleges for Online Bachelor's Programs and among the Best Online Bachelor's Programs for Veterans, for nine consecutive years. U.S. News & World Report named Berkeley College (NJ) one of the Best Regional Colleges in the North in its 2022 edition of the Best Colleges Survey.  In 2021 Berkeley College (NJ) was also recognized for the first time as a Top Performer on Social Mobility among colleges in the region. The website address is http://www.BerkeleyCollege.edu.